To say that we cannot keep our 3rd position slot away from spice would be an understatement.

Today we finally complete our roster for the boys' second DPC season, and are delighted to officially welcome Dmitry "DM" Dorokhin as our new offlaner. Welcome on board!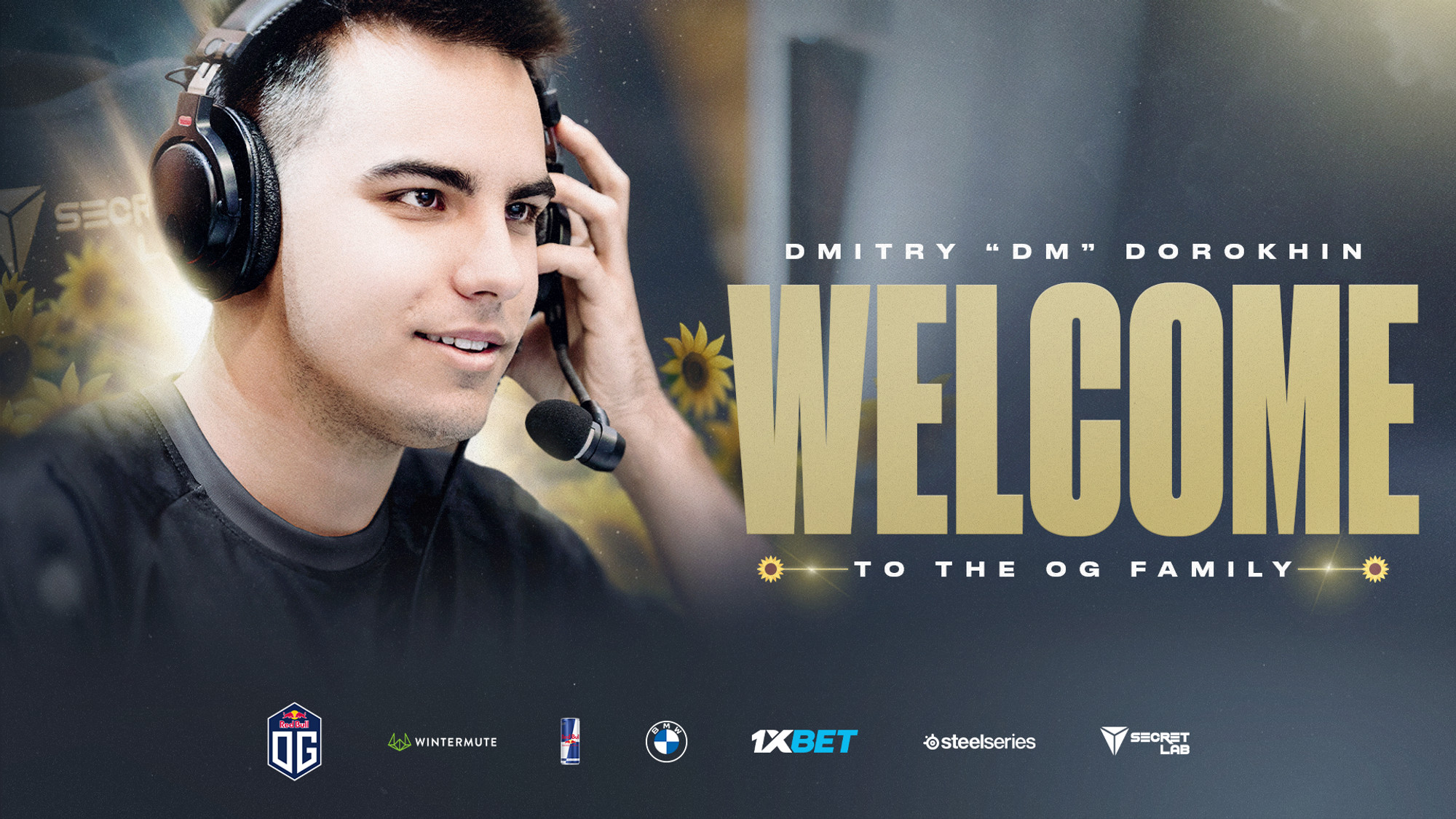 Building our roster after parting ways with a prodigy such as ATF was no walk in the park.
At the start of our new chapter a year ago, he was a huge pillar of our initial plan and ticked a lot of the boxes that we needed. A full season, 1 Major and 1 ESL title later, it was time to find a player to start off the new chapter of OG 2.0.

After looking at their objectives for the new year, the team decided they wanted an experienced top tier player, and knew DM would be ticking that box perfectly. They believe that Dmitry's ability to play a more sacrificial role from the offlane will give the team a different balance to last season, improving the games of our already established superstars.

We believe that the values DM holds are common to those that OG prioritize, and that his passion to play within this team will fuel him to push himself harder than any season he previously took part in. Ready to chase some fresh Ws once DPC kicks off.

"DM is an amazing player and human being, he has a very precise approach to Dota and puts his mind into his gameplay every day, very excited to play with him! I believe that DM will fit well into our team and bring some cool and exciting ideas."
Mikhail "Misha" Agatov, OG Dota 2 captain

We are thrilled to have such an electric talent among our members and give him the environment he deserves to bloom. We can't wait to welcome him properly with our first DPC matches coming up in a few weeks.

Don't miss the boys' debut in WEU DPC Division 1 – starting on January 9th 2023 – they will need your support in their new journey!
As always, #DreamOG.