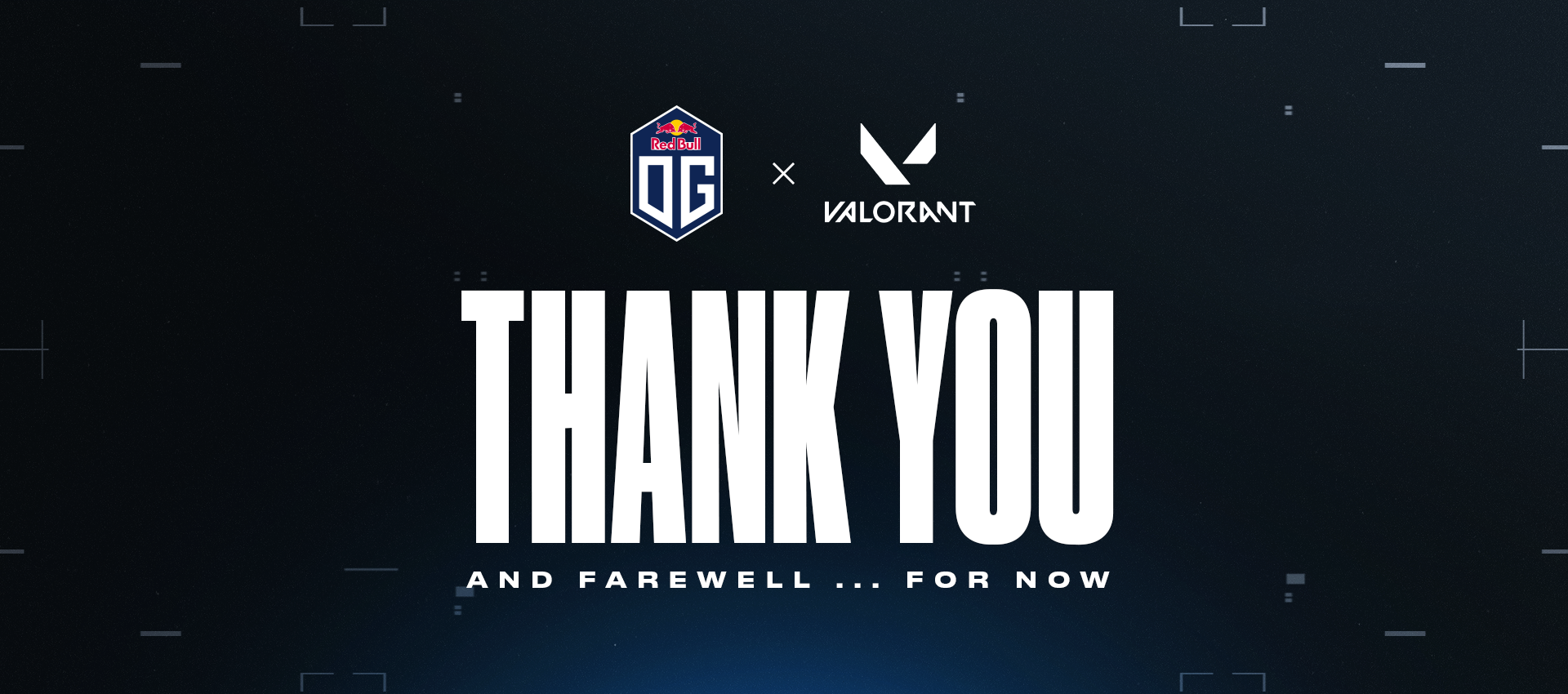 Dear Sunflowers,
It's been a while since we spoke about VALORANT, and we know you had a lot of questions about our future in the scene, as well as our players being released and finding new homes. Today, we would like to address these questions and give a definitive answer for OG going forward.
We applied to the Partnership Program and successfully made it to an interview with Riot. Unfortunately, we were not one of the teams chosen in the end. Our next steps were to discuss internally about what the best step moving forward would be.
After seeing our progress and potential, especially during the end of the season, it was our belief that any team would be lucky to have these players as part of their rosters. We would never deny them of such an opportunity, and so, we allowed them to explore their options and receive other teams' offers.
Once the team found their new homes, we regrouped and carefully evaluated our options, ultimately deciding to take a step away from the VALORANT scene. We would like to thank each and every one of you who supported us since day one, tuned in to our games, sent us love through socials and supported our teams over the past years. We truly appreciate all your patience and love through the highs and the lows, and we hope to continue seeing your support for us in the future.
Farewell for now… 
And as always,
#DreamOG