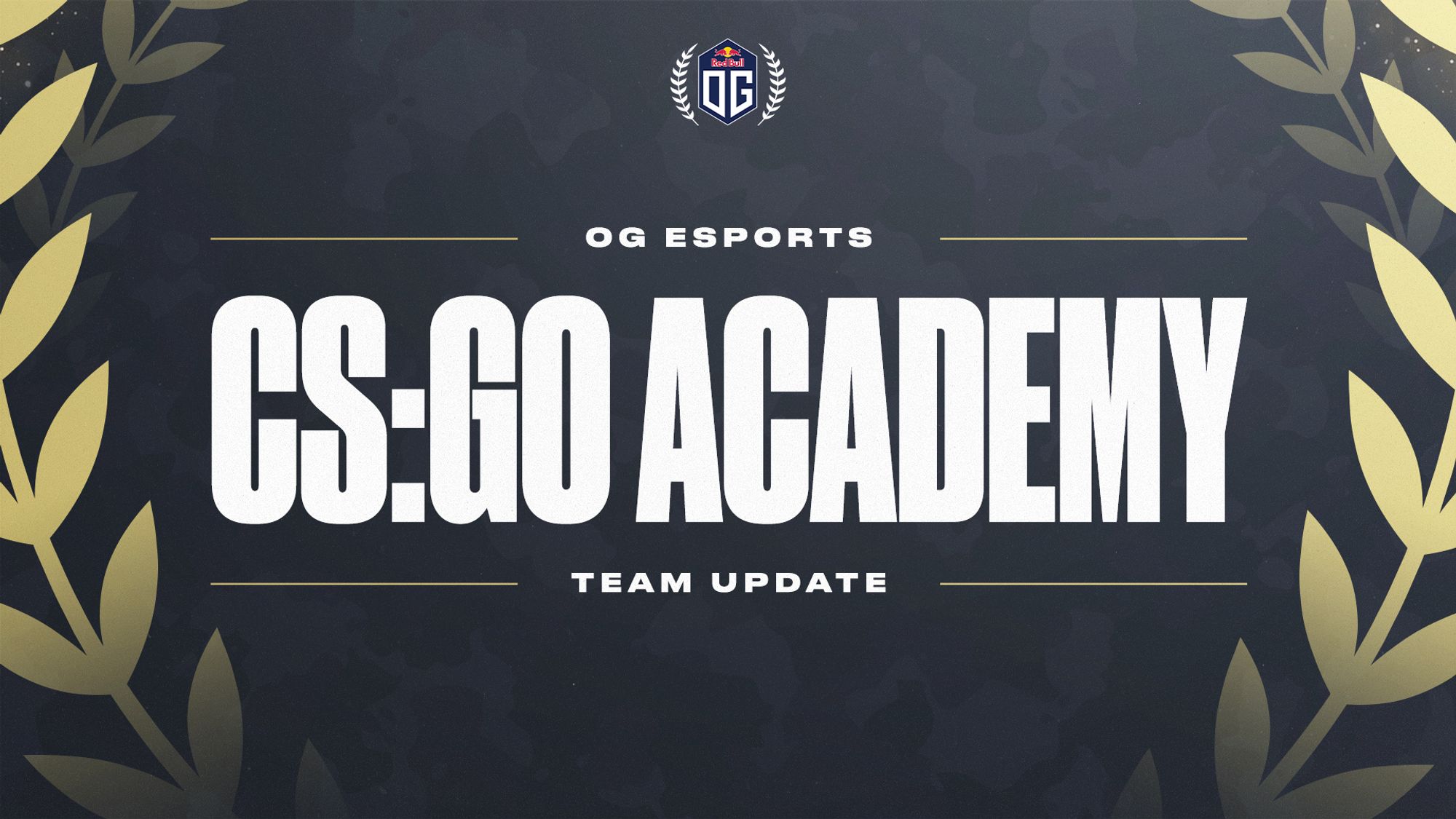 Copenhagen – January 13th, 2023: OG Esports announces the pause of its Academy project on CS:GO for the coming year while the staff reevaluates its player development program. 
Almost one year ago to the day, we opened the applications for the Academy team in CS:GO with the ambition to grow the next generation and to take part in the WePlay Academy League, which has asserted itself for several years now as a cornerstone of development in CS:GO.
Over the past nine months, we have trained six players with the support of our technical staff and in particular Christian "crisbyyy" Schmitt, and have taken part in three seasons of WePlay Academy League during which we progressed admirably over.
As 2023 promises to be a busy year, we have made the decision to focus on our main roster. Young talent development is important to us, and it would be wrong to not dedicate the proper attention and time to it. 2023 will be the year of reflection concerning our next development projects with the will to propose an even more successful project in the future.
All players are now free agents and allowed to explore new opportunities. Already listed as a replacement for our main team on several occasions, Max "Marix" Kugener remains under contract with OG CS:GO as the official substitute but no buy-out will be requested in case of interest from other teams.
Regarding Christian "crisbyyy" Schmitt, coach of OG CS:GO Academy, he has been upgraded as an analyst for the main team. His experience and thoroughness will be a great asset to strengthen our coaching staff.
"When I joined OG, one of the core initiatives was to focus on the growth of talent within the organisation. WePlay provided us, like they have with so many others, a great opportunity to showcase the stars of tomorrow and we are extremely grateful. We've learned a great deal over the past nine months, and I'm confident that we will return in the future with a more robust and impactful academy project not just for CS:GO, but other teams as well."
Mike Schwartz, Head of Esports at OG Esports
We would like to thank all the players who have been involved in the project. It has been very exciting to see their progress and we hope to see them back on the circuit as soon as possible. Our deepest thanks also go to WePlay and their employees who, despite an extremely difficult situation, have managed to maintain the continuity of this wonderful product that is the WePlay Academy League. It has been an honor to be a part of it in 2022 and we hope to return in the future
Give these guys a follow:
#DreamOG